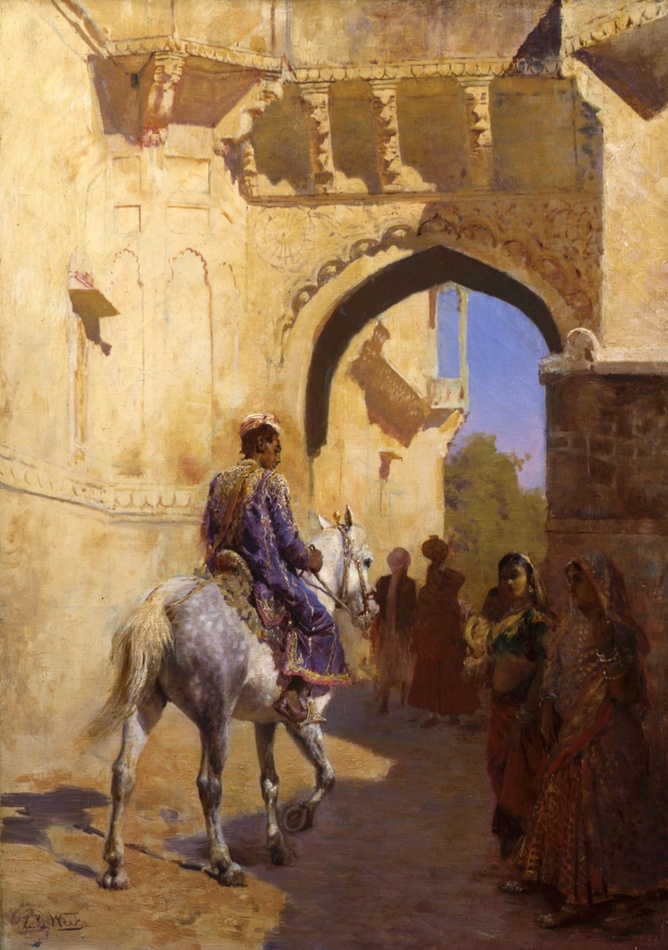 Edwin Lord Weeks
American, 1849 - 1903
A Street Scene in India
c. 1884-1889
Oil on canvas
18 1/4 x 13 inches (46.36 x 33.02 centimeters)
signed lower left: E L Weeks and stamped
SOLD
Provenance:
Frederik Keppel & Co.
Edwin Lord Weeks (American, 1849 - 1903)
An American expatriate painter, Weeks was a disciple of Gérôme who became America's most prominent painter of North African Orientalist genre scenes. In 1870 he went to Paris to study at the École des Beaux-Arts with Léon Bonnat. After living in Morocco from 1873-1880, he established his studio in Paris. He continued to travel extensively in the Middle East, painting and photographing. His illustrations and accompanying narratives of one of his trips appeared serially in Harper's and Scribner's from 1893-1895. He also traveled in Turkey, Persia, and India, which resulted in the publication of From the Black Sea through Persia and India (1896).