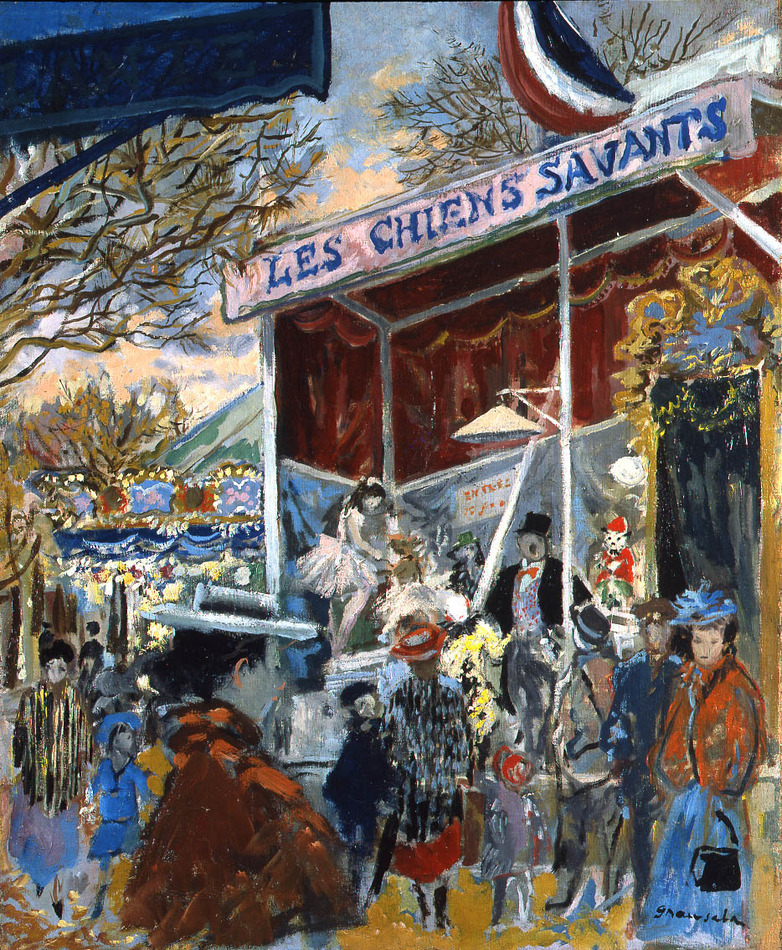 Emilio Grau-Sala
Spanish, 1911 - 1975
Les Chiens Savants
Oil on canvas
28 3/4 x 23 7/8 inches (73.03 x 60.64 centimeters)
Signed lower right: Grau Sala
SOLD
This painting has been authenticated by Mr. Grau Santos.
Emilio Grau-Sala (Spanish, 1911 - 1975)
A School of Paris painter who never abandoned lyrical figurative and landscape subjects, Emilio Grau-Sala was born in Barcelona and studied at the School of Fine Arts in his native town. Beginning his public career in 1929, he moved to Paris in 1932 and exhibited at the Salon du Printemps. His lively and graceful street scenes and interiors accorded well with current sensibilities in the Parisian art center, and Grau-Sala quickly gained an international reputation. In 1937, he was awarded a Carnegie prize in Pittsburgh. In addition to his work as a painter, Grau-Sala was also recognized as an important illustrator, decorator, and pastellist, illustrating numerous fine editions of volumes by authors such as Flaubert, Baudelaire, and Maupassant.