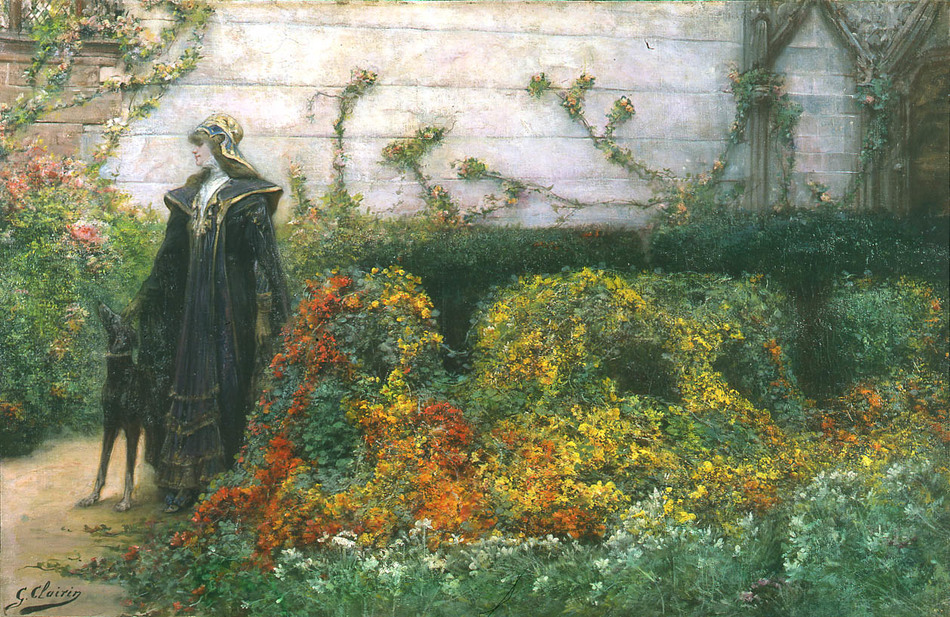 Georges Jules Victor Clairin
French, 1843 - 1919
Sarah Bernhardt as Mélisande
Oil on canvas
25 3/4 x 39 3/4 inches (65.41 x 100.97 centimeters)
Framed: 24 x 48 inches (60.96 x 121.92 centimeters)
Signed Lower Left: G. Clairin
SOLD
Georges Clairin is best remembered for his numerous portraits of Sarah Bernhardt, the most famous actress of the late 19th century. A close friend and confidant of the actress, Clairin completed both intimate views of Sarah at home and more official paintings of her playing specific roles. The present work depicts Bernhardt in the role of Mélisande in Edmond Rostand's Princesse Lointaine, first produced at the Theatre de la Renaissance in 1895.
Georges Jules Victor Clairin (French, 1843 - 1919)
Georges Clairin was a student of Isidore Pils and Picot. In addition to being a well-known portraitist, Clairin also completed numerous decorative commissions for public buildings: the theatres in Tours and Cherbourg, the Opéra in Monte Carlo, as well as the Opéra, Sorbonne, Hôtel de Ville and Bourse du Commerce in Paris. Clairin was awarded a silver medal at the Exposition Universelle of 1889 and made an Officer of the Legion of Honor in 1897.
Selected Museum Collections:
Musée Ingres, Montauban; Dahesh Museum of Art, New York; Musée d?Orsay and Musée du Petit Palais, Paris; Musée des Beaux-Arts de Quimper;