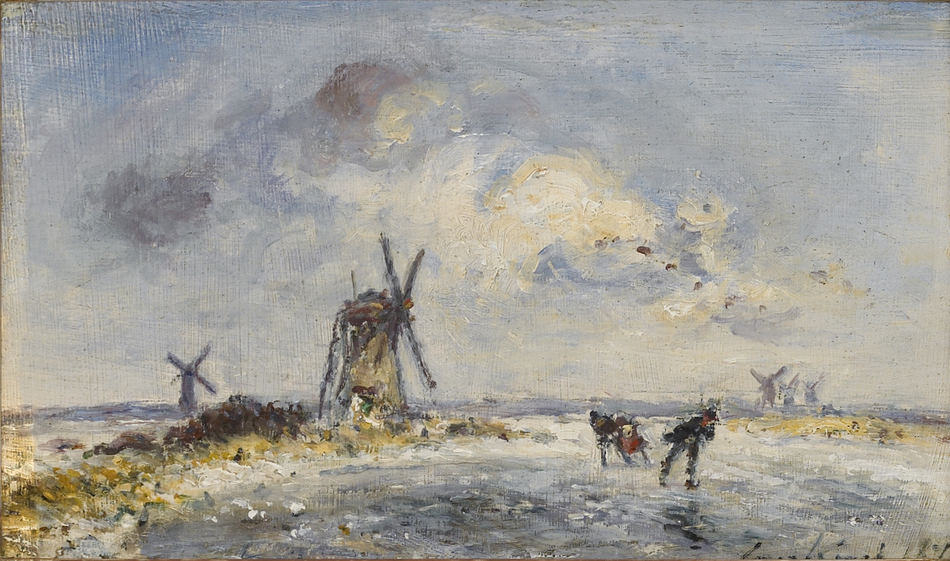 Johan Barthold Jongkind
Dutch, 1819 - 1891
Skaters near Rotterdam, winter effect
1873
oil on panel
4 3/8 x 7 3/8 inches (11.11 x 18.73 centimeters)
Framed: 7 5/8 x 10 1/2 inches (19.37 x 26.67 centimeters)
signed and dated lower right: Jongkind 1873
This work is in the archives of the Comité Jongkind with ref. no. H1069.
Provenance:
Galerie Rosenberg, Paris, c. 1905-1908
Private Collection, South America
Note:
Label on the reverse written in the artist's hand reads: Canal de Hollande près de Rotterdam, effet d'hivers (sic) / Souvenir de amitié à… / De son ami Jongkind / À Paris le 21 juin 1873.